LAST night's Gala at the Metropolitan Museum of Modern Art in New York brought out the stars of film, TV and music, as well as fashion royalty from across the globe. But some women at the event clearly didn't get the memo when it came to presentation! Here's five so-called "ladies" who let the side down in a big way!
Academy Award winning actor Eddie Redmayne attended the glitzy event, flanked by his beautiful wife Hannah Bagshawe. But a glance over Hannah's shoulder reveals one lady who apparently thinks fashion is a four letter word! With scraped-back hair and unflattering glasses that do nothing for her, this photographer lowered the glamour tone throughout the night.
Bridesmaids star and SNL stalwart Kristen Wiig showed she can be as fashionable as she is funny in this stunning yellow number. But check out the lady on the right; slouching around in a plain white shirt and black blazer, as if this is the waiting room in Fashion A&E! This is the New York Met Gala, love! Act right!
Celebrity royalty Kim Kardashian hired a team of style advisers, fashion designers and make-up experts to help create her amazing look for the fashion event of the calender… so would it have killed that girl on the left to do the same? What's with the green pendant hun? It doesn't go with anything else you're wearing! HELLO!? Your friends aren't doing much better, either. Go be unfashionable somewhere else.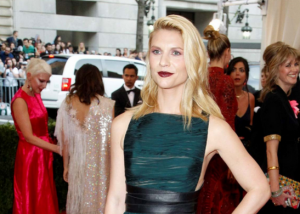 Homeland star Claire Danes may want to arrest that chick across the street on the left for fashion terrorism! A plain white t-shirt? That's fashion 9/11! Stay behind that guard-rail, you fashion suicide bomber!
R&B star Janelle Monae showed her fashion pedigree by gracing the red carpet with this amazing ensemble. As for the chick on the right? We can't even begin to explain why someone would voluntarily leave the house wearing that neck-brace. Neck ornaments are so 2103, love. Get the hell away from the fashionable people before they catch your fashion AIDS.
We appreciate all the help we can get, become a WWN Patreon Supporter below and gain access to bonus content.
Become a Patron!