Lovin' Waterford: 4 Meals Under €500 That Are Totally Worth Slumming It For
WE all like to take our food seriously, but when we're not prepping our own culinary creations we here at Lovin' Waterford like to treat ourselves to a nice meal out. However, we're finding it increasingly hard to get a cheap and easy meal out for under €500.
While there's great value to be had in all the €500 plus restaurants we frequent, sometimes it's just nice to say 'fuck it' and get slumming it like a pleb so here's our 4 meal for under €500:
1) Semen Drizzled Oysters On A Bed Of Freshly Gathered Alaskan Ice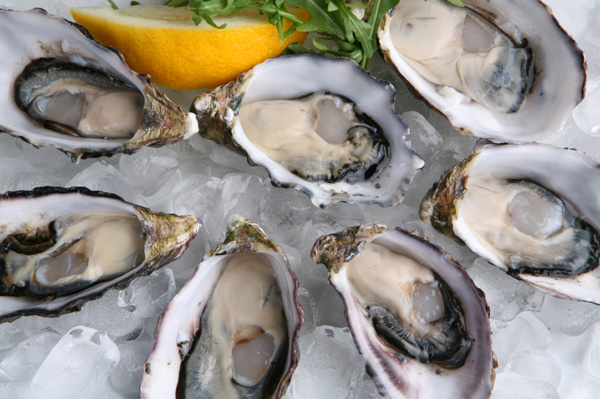 I know you're thinking once you've had one semen drizzled oyster you've had them all but prepare to be proven wrong. The salty after taste of this premium standard semen comes from none other than porn superstar James Deen and with the ice directly imported from Alaska keeping those Oysters chilled you'll start to wonder why you were ever paying over €500 for anything.
If this sounds like a meal you'd slum it for, head on over to Chateau Putain off Dame St in Dublin and get used to getting change from a €500 note.
2) Warm Lobster Salad
Ok, so the lobster is seriously cheap, but this isn't just any lobster salad, you first get to catch your flight to Paris to enjoy this bad boy. Parisian eatery Guy Savoy is probably one you've been to a few times, but you probably didn't know that it had this fast food option for around €300. Well worth slumming it on a Ryanair flight to enjoy.
3) Lightly Glazed Human
Not for everyone we know, but c'mon you've got to try human at least once in your life. Waterford has now caught up with the rest of the world and has opened its first ethical neutral cannibal restaurant 'We Eat Fucking Humans, Get Over It'.
A cool name but nowhere near as cool as its prices, which sit somewhere in the reasonable €200-€300 bracket.
The first time I tried the intestinal tract souffle I was bowled over and just couldn't believe they were competing with Supermacs and Abra in the price stakes. Excellent stuff found as close as the Waterford quays.
4) Grilled Celebrity Shit
We hate, hate, hate culinary fads here at Lovin' Waterford and admittedly we were sceptical of all those pretender food blogs who embraced the celebrity faeces craze long before we came around to it. But we hold our hands up and admit we got this one so wrong. After one cup of Bradley Cooper's Number Two Vintage in Tramore's Shithole restaurant we became converts.
It suggests all the luxury and allure of a reasonably priced €500 plus meal, but defies the odds with crazy low prices.
If you're out with friends you could easily go in together on some Cameron Diaz, Mila Kunis, George Clooney and Taylor Swift excrement without the fear of feeling poor, cheap and worthless. FYI, if a restaurant ain't grilling that shit, well it ain't worth shit. We've eaten it fried and baked, but grilling really is the only way to go.