8 Most Popular Gifts This Christmas
We here at WWN towers have to admit we're getting a bit excited ahead of Christmas, we're so Christmas mad we were playing Christmas songs in the office this morning and someone might have been wearing a Christmas jumper – we're mental in fairness. To get you in the mood for Christmas we're bringing you a list of the 8 most popular gifts ahead of December 25th.
8 – The cardboard box. I know, I know – the classic staple of every childhood whether it's Christmas time or not. But hear us out for a second: Smyths have got in the best range of cardboard boxes this year, seriously they've upped their game big time. The boxes range in size from small to not so small and retail at the reasonable price of €249.99 just because Smyths can.
7 – Something expensive that breaks very easily. More in demand than ever – that really expensive piece of electronic equipment that breaks just as its warranty expires. Retails at anywhere between €199-€10,000.
6 – Sex toys. One for the adults here. Sales have already been through the roof, and they're proving particularly popular with couples who could think there's nothing more disgusting than having to satisfy their respective partners sexual desires. Do you vomit up in your mouth a little at the thought of having to touch your spouse? Well then, this is the perfect gift for them, you won't have to lift a finger or furiously fellate them until they fall asleep.
5 – Engagement ring. Are you male? In a relationship? Do you value your life? Well then make sure to make the right choice and pick up that ring in your nearest jewelers. Pro-tip: you can lie about how much it cost. Argos have a great range of rings for reasonable prices.
4 – Magic Wizard Witch Post Apocalyptic Romance Teen Fiction. It's the book every is talking about. It's this year's Maze Runner, the year before that's Hunger Games, the year before that's Twilight and the year before that's Harry Potter. He/she had such an ordinary life until…something extraordinary happened – it's pretty much exactly the same shite but it comes in hardback so it's expensive enough for a crap story involving moany teens. And don't worry the final book will be made into 4.8 movies. Retails at €28.99.
3 – By now everyone's heard of the most in demand toy this season and it's a laugh riot fun-filled addictive toy like no other. The 'Eye-Gouger' is a fun way for your kid to threaten others, while retaining a sense of fun. Once the sharp stick latches on to an eye-ball it is 'goodnight to eyesight'. We're not sure it's even legal. Retailing at €149.99, available at all dodgey shops in the back room, off to the side.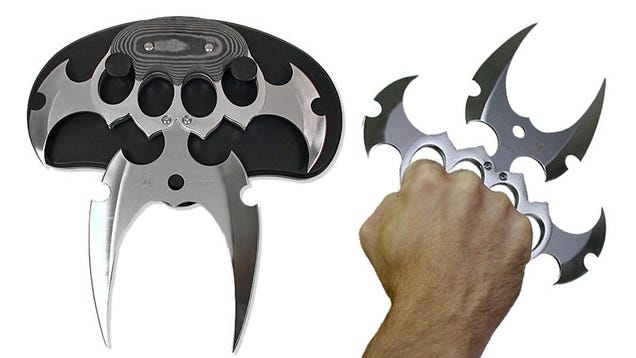 2 – New parents. Kids say the funniest things but seriously this is the year of the new parents. They. Are. So. In. Kids are getting smarter year after year and if you can't spend thousands on iPads and Playstation 4s these adorable yet worryingly sociopathic kids will want a new Daddy and Mommy. And they will have a new mother and father, even if it means digging a hole in the back garden and burying you in it.
1 – Colostomy bag. A must for every elderly relative who is so bloody hard to buy for. Smyths are now carrying a new range of colostomy bags that carry a different Marvel superhero on each of them. However, it can only hold 2 litres. Retailing at €200.
Honourable mention: Michael D. Higgins – The Complete Poetry Collection. Already the biggest selling book in Irish history. If you want to laugh, cry and change your life then this is the gift for you.